NUN Girls' School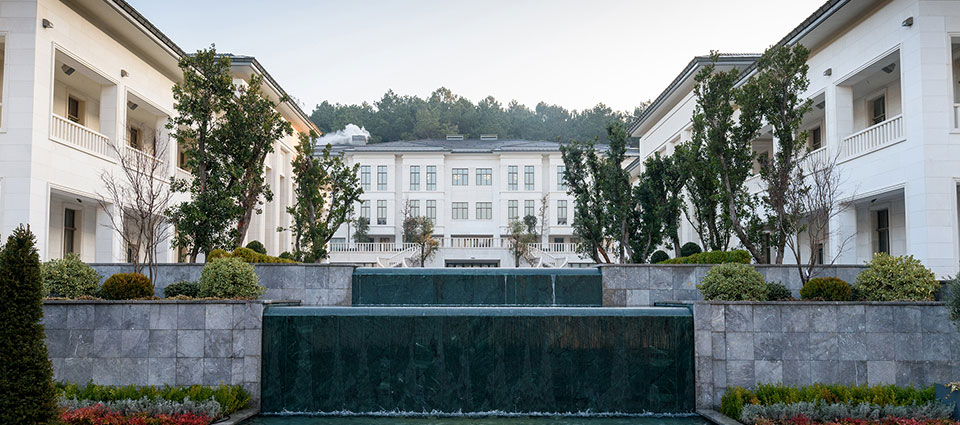 We have prepared live holistic campuses within themselves that are interbedded and breedy with nature. NUN Girls' School has academic and administrative buildings, dormitories, a conference hall, a library, closed and outdoor sports fields, students center, workshops and many other details that will support and embrace the students with all their equipment.
As NUN family we are aiming to raise a life-long learning community that is producing. Therefore, we have designed a functional and humane campus within the nature with the traces of our civilization that makes us ourselves.
Moving from the fact that education and learning does not only comprise of academic knowledge, we have made each corner of our campuses a separate learning and living point. Our campus has been set up with the motto "learning through experience" and designed to develop the academic, social and life skills of our students.
Differently from traditional classroom orders at NUN Girls' School the classrooms have been set up according to the particularities of lesson. Thus, our teachers can reach all reference materials they need in their areas quickly and support their students to learn the topics much more in-depth and effectively. We have given the classrooms personalities by calling each one of them by the names of scholars and scientists who have contributed to the development of scientific knowledge. For example, a student who has Chemistry lesson in the Birunî classroom, recites poems in the Fuzûlî classroom and makes geographical discoveries in the Evliya Çelebi classroom.
As an extension of this approach that is consistent with IB standards and norms, we have also prepared quality laboratories with the state-of-the-art technological infrastructure in the necessary classrooms. Our laboratories are within the classrooms and they have been prepared with the aim of keeping the continuous discovery and experiment excitement of our students' dynamic all the time.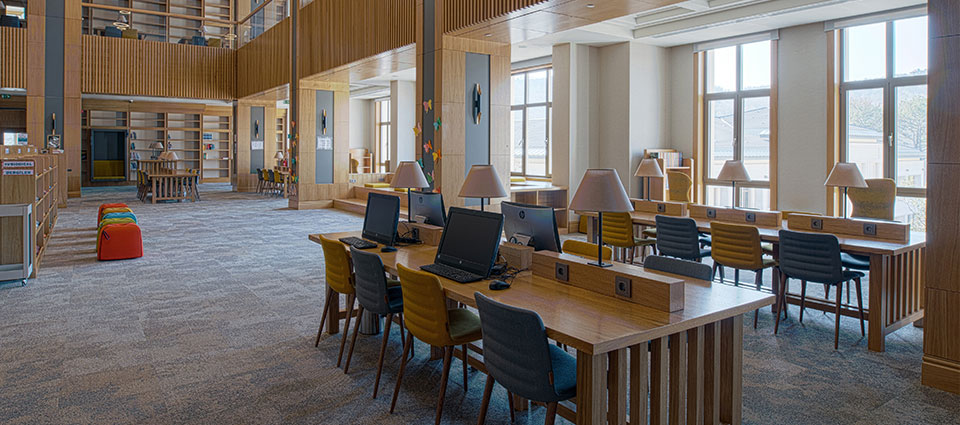 Library
The NUN Girls' School Library has a structure that is continuously updated with new and scientific publications, which support the curriculum and are oriented for the students' research and reading   motivation. The library is open 24 hours as our school is a boarding school.
All teachers have a lesson in the library every week. Library use in classes is conducted in line with the weekly library programme that we have made with the teachers at the beginning of the year. Library services have a variety with activities such as book fairs and interviews with writers. NUN Okulları NUN Girls' School Library has the aim of generating a "spirit of library" in education.
In addition to the weekly library classes, there is also a library course. Our library teacher conducts lessons on research techniques, categorization systems, academic honesty and citing and referencing.
With the written, printed, audio – visual materials and online database subscriptions our library offers opportunities for research and discovery for all NUN Schools members, all teachers, learners and employees.
The library has two storeys and on the first floor there is the 508,29 m² reading room. Also on this floor there are two library offices of 25 m², three group studies of 22 m² and a photocopy room of 22 m². The reading room on the second floor is on an area of 300,54 m². On the second floor there is a thematic special works room of 35 m², a geographical discoveries room, a quiet room of 37 m²'and a digital library of 35 m². Also, we have two mobile smart boards for the library lessons and other studies. 

The Workshops
We have prepared numerous workshops of a variety, where our students will touch life as they grow, where they will discover themselves, notice their talents and develop these. Our workshops are functioning now, where students can find views from all areas of life from traditional handicraft to woodwork, from mechatronics to industrial design, from short films to culinary arts and from textile design to music and visual arts. In these workshops our students discover themselves and their talents after school and on the weekends and continue developing in social, artistic areas and sports. You can find detailed information on clubs and workshops here.
Sports Fields
While setting up our schools, we aimed that our students adopt life-long skills and gain habits to develop their self-confidence. Thus, we wanted our students to achieve sports to have them gain inner discipline, physical and mental development and mental balance at early ages as almost a need in their lives. 

Our Dormitories 
NUN Girls' School that functions as middle and high school also offers boarding facilities. All students living in Istanbul or coming from other towns can stay at the dormitories. Boarding is not mandatory, and it has been offered to parents as an option.   
The formitories have been designed as an apartment, where each student has a room of his/her own. In each apartment the bathroom and toilettes are common, and the apartments are for maximum three or four students. In the students' rooms there are personal bookcases and study tables in addition to beds and wardrobes. On each floor there are study rooms and lounges, where they can have leisure times together.  
At NUN Schools we have set up the boarding facilities to support the development and education of the students rather than as a need for accommodation. We have planned their times after lessons in such a way as for them to have culture, arts, sports, clubs and workshop work. NUN students do not have to spend hours in the Istanbul traffic every day and they spend their days being productive and developing themselves continuously.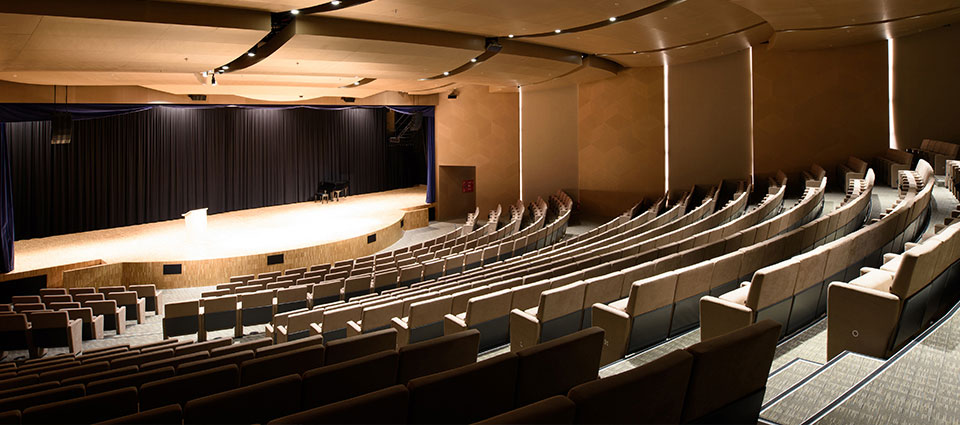 The Conference Hall
We have prepared the two conference halls for all kinds of artistic and cultural activities for the NUN generation to perform their competencies in arts and culture. These halls are equipped with professional staging, sound and light systems, a foyer area and simultaneous translation rooms. We have offered the opportunity to the future artists, diplomats and ministers to prepare for the future now. Our students have the opportunity to exhibit the programmes and performances they have prepared in the direction of their interests and abilities.