NUN Primary School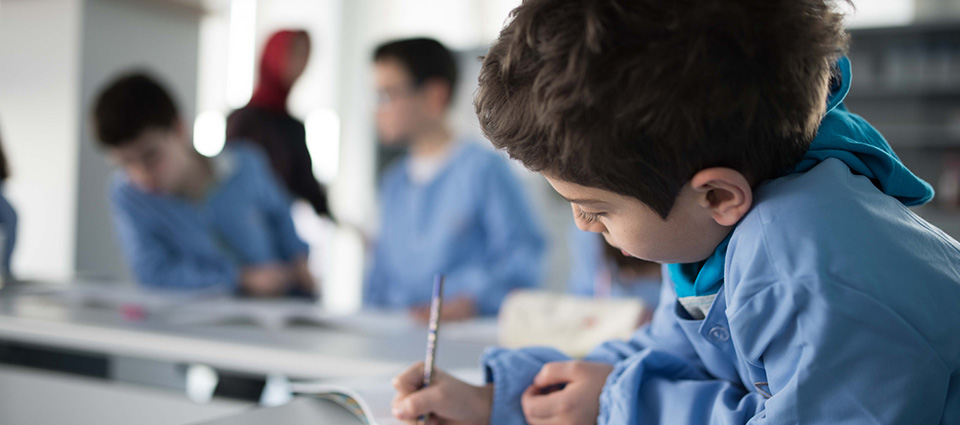 Science and Technology Laboratory
We raise little scientists following basic scientific methods experimenting in our science labs. We encourage students to have creative minds and see things and objects with a different mindset and guide them through scientific experiments.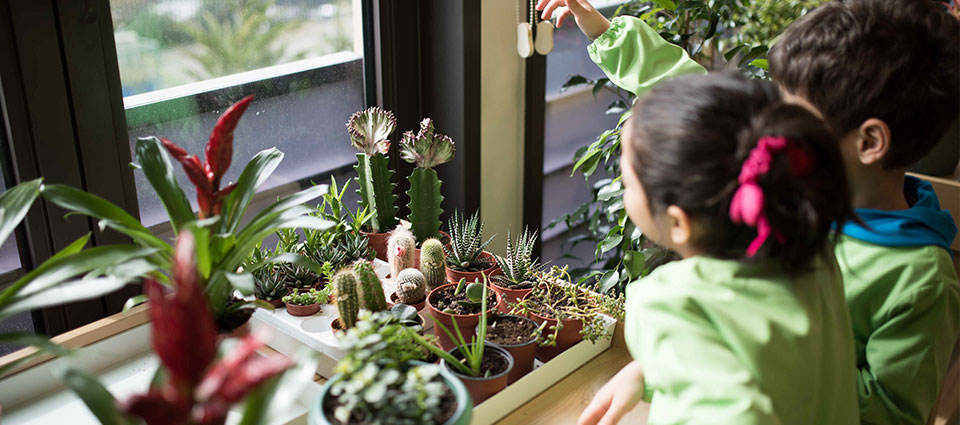 Eco School
Students at NUN Primary school is encouraged to engage in their environment as they are given the opportunity to actively protect it.  We believe awareness of environment starts in the classroom, expands to the school and eventually fosters change in the community at large. The idea is to produce a new generation of sustainably minded, environmentally conscious people. The workshops at school encourage students to talk about dire issues; our planet earth and animal extinction. Children grow up learning about becoming responsible users of energy and natural resources.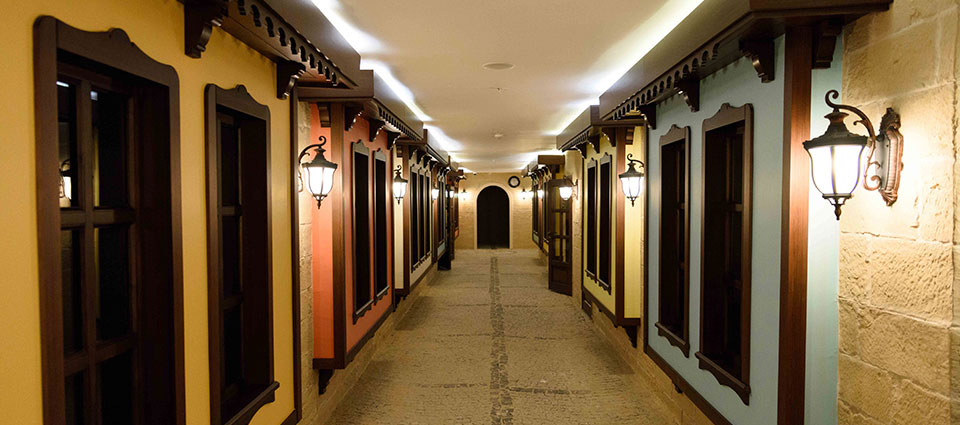 The Hidden Town
Most of our workshops take place in this section of our school. The town is modeled after old Turkish streets and students here "learn by experience". They are familiarized with traditional Turkish culture while practicing their language and life skills. The hidden town simulates daily life situations in a modeled hospital, police station, madrasa, town square, fountain area, shop, market, bakery, restaurant, kitchen, music and mecathronic workshops.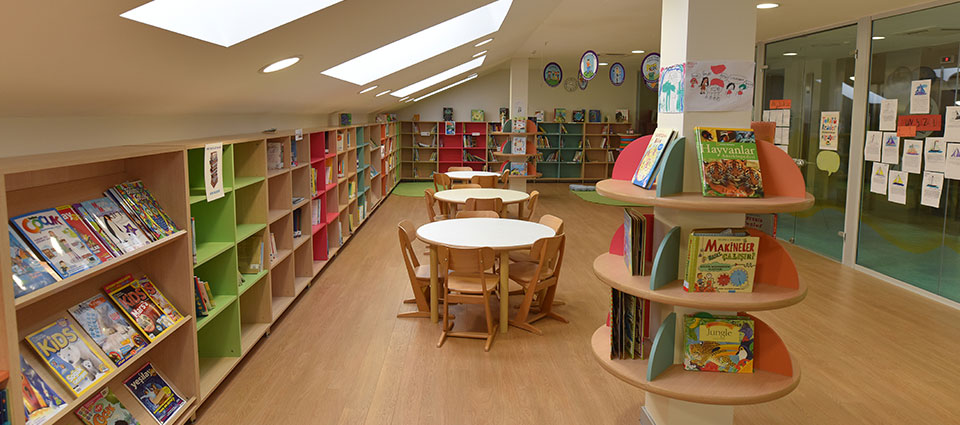 Library 
NUN library is a welcoming place for the students to read for pleasure, work independently and collaborate on projects together. NUN aims to make the library an inclusive, accessible space with relevant and inspiring resources so that every student can be enriched by the time spent in library. NUN library wants to instill the passion for reading in every student.

Dining Hall and Canteen
NUN knows that a healthy and balanced diet is the main component of physical and mental development. Breakfast and lunch menus are designed by specialist dietitians and prepared by professional chefs. Preschool and primary school students use the same lunch hall at different times. Preschools are served an extra afternoon snack. School canteen serves only healthy snacks and open to service once a week. Students learn spending for a budget and sharing with friends in canteen. 

School Yard
NUN  School yard is designed to provide a safe playing environment for students. There is a multi functional sports fields as well as a sand pool, discovery and park areas. The school yard accommodates traditional as well as socially and physically stimulating games for children. Preschools have their own private garden and their teachers accompany their time in the garden.

Workshops
"Learning by experience" is an important part of the program in NUN thus  we are invested in providing stimulative laboratory and workshop facilities. NUN's broadly based education designed to enable all students to discover their abilities, build a strong character and make the most of their talents.

Abstract Thinking Workshop: Children begin to develop abstract thinking skills through their pretend play. In early years, children's ability to pretend is taken to a high level of abstraction. They imaginatively use a simple object to represent something, and try on a variety of symbolic roles. In abstract thinking, children learn to engage in problem solving or truly "thinking" about their world.  It allows a child to develop ways to classify objects and experiences. Through these workshops working on origami, tangram, illusions, brain games and 3D pictures children improve their abstract thinking abilities.  
Mecathronic Workshop: Students learn designing skills and transferring their two-dimensional abstract worlds into three-dimensional concrete worlds. They enjoy improving mental productivity through team work.  

Culinary workshop: It is specially designed for children who have the desire  to learn how to bake and cook. We teach children techniques being used in the kitchen and they learn about local and world cuisines. They also learn about table manners, preparing a meal, food safety, right nutrition and hygiene. We provide a safe kitchen  that encourages learning and creativity.
Music Workshops: Music program builds skills sequentially. Students are acquainted with rhythm, melody and sounds and they are encouraged to sing in tune, use instruments and move in improvised and structured ways to music. They are taught to read musical notation and symbols when learning music. Musically trained children are better readers and have better comprehension skills. We believe music is an excellent way to contribute to a student's perception, sensation, concentration, collaboration and belonging abilities.
Fine Arts Workshop: Arts help children develop mentally, socially, and emotionally and boost young children's ability to analyze and problem-solving skills in infinite ways. While experimenting with tools their fine motor skills improve. They learn the basics of math by counting pieces and colors, it helps boost self-esteem and skills they gain in the craft room extends far beyond.        

Design Workshops: Students experiment with materials; paper, fabric, wood and metals. They design their own set of toys, discovering multiple possibilities.  Through workshops they learn how to use basic set of tools and improve their capabilities.
Clay Workshop: It is a great concept for kids to experience something different while having fun. Children get to shape clay using their imagination. They learn about clay, to roll it, bash it, flatten it, decorate it and join it to something else to make something new and exciting. They can keep their work and exhibit for others to see.