NUN Boys' School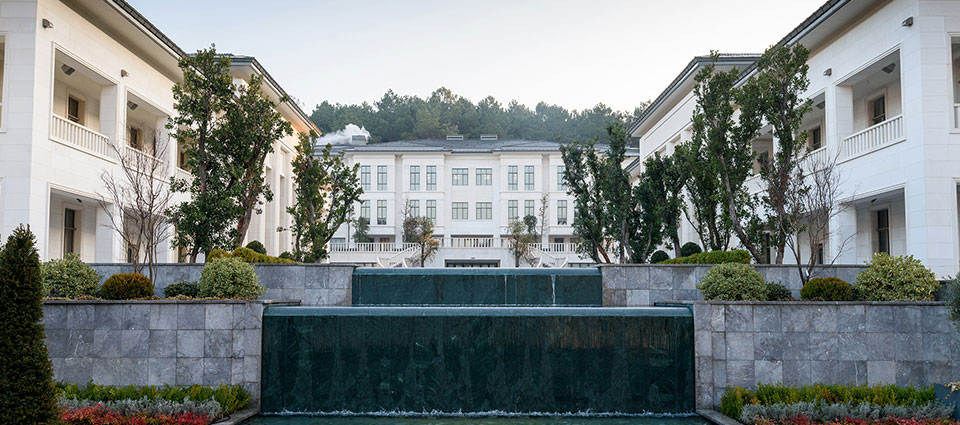 We have established holistic and alive campuses for our students; in nature, full of life. NUN Boys' School with its academic and administrative buildings, dorms, conference halls, library, indoor and outdoor gyms, student center, workshops and so many other facilities is equipped to support students in every way possible. As NUN family we aim to raise a productive society of life long learners. The campus was built with a functional and humanly outlook, set in nature supplied with the latest technological equipments, and the architecture carries trademarks of our civilization.  Embracing the notion that education cannot be reduced to academic knowledge, we have turned every corner of the campus into a learning and living spot. Built on the "experiential learning" principle, the campus was designed to develop both academic and social life skills of our students.
NUN Boys' School Campus classrooms, unlike traditional classrooms, were designed to facilitate various practices activities. This way teachers are able to reach needed material promptly and enable students to internalize knowledge and learn more effectively. We have characterized each classroom by naming them with scholar names who have contributed to scientific knowledge. A student will learn chemistry in Biruni classroom while delving into the world of  classical poetry in Fuzuli clasroom and will discover the world geography in Kâtip Çelebi classroom. Science classrooms are equipped with the latest technologies for all qualified laboratories, in line with IB standards and norms. Our classroom-in-built labs aim to keep the curiosity and discovery enthusiasms of our students and teachers alive.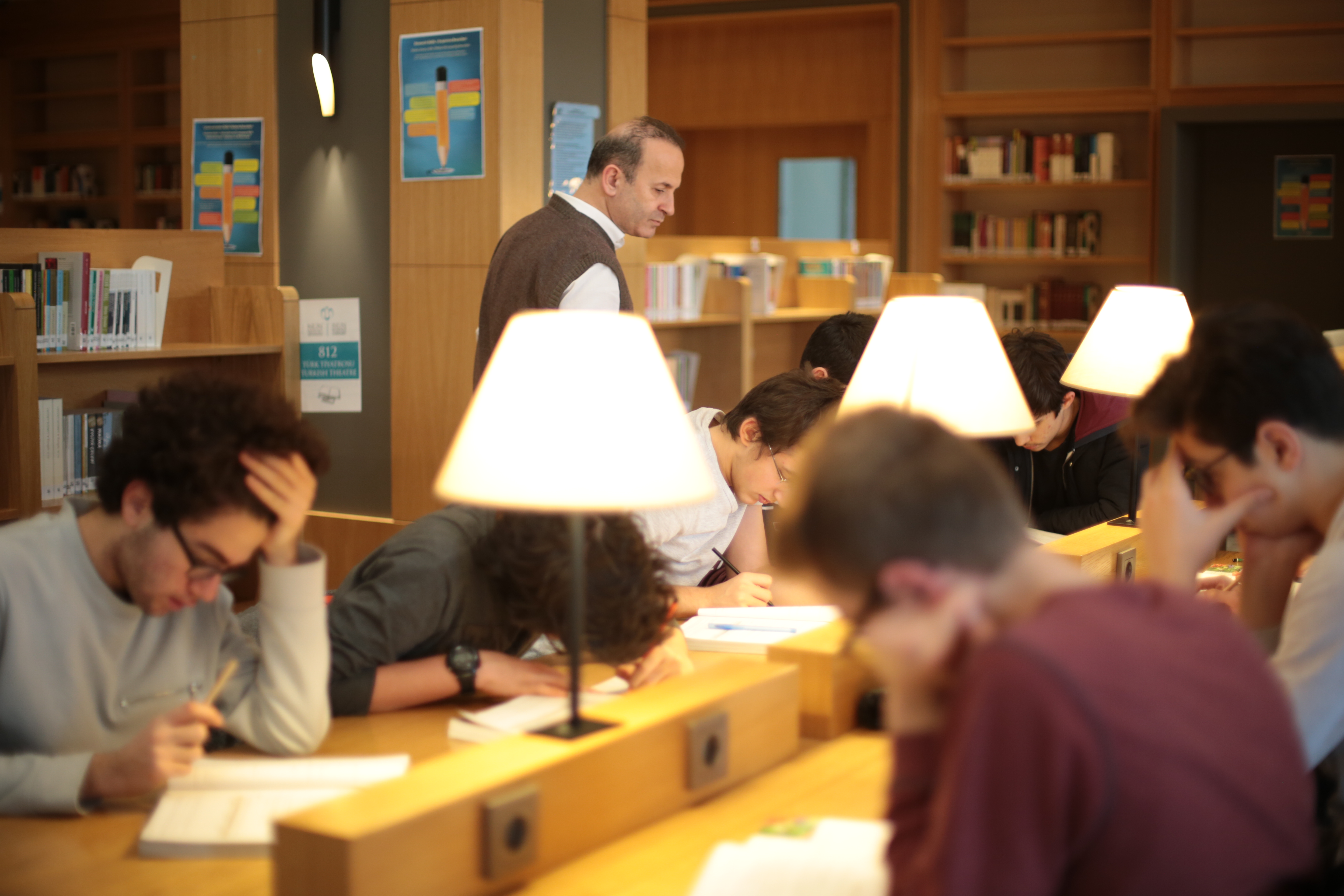 Library
NUN School Library, supportive of lessons, is open to use of students with its new and scientific publications for research and study. All grades have a library literacy class once a week. The use of library at class hours are decided according to a schedule set together with teachers at the beginning of the academic year. Library services are diversified with social activities like book fairs and author meet ups. NUN School Library strives to build a 'library spirit' in education. All classes actively use the library; for scientific project researches, class presentations and assignments. Publications needed for classes are provided by the library. NUN Library provides all published, visual-audio publications for teachers, students and staff.
The reading hall is on the first level of our two-floor library and set up on 508,29 m²  space. Two 25 m² library offices, three 22 m² group study rooms and a 22 m² photocopy room exists on the first floor. The second floor's reading hall is 300,54 m² wide. On the second floor there is a thematic rare books room, a geographic discovery room and a 37 m² Silent Room and a 35 m² Digital Library. There are two mobile smart boards to be used for classes held in library and presentations.

The Workshops
Various workshops are designed for students to experience while growing up, discover themselves, realize their talents and develop. Workshops are devised for students to experience different interests from traditional crafts to woodworks, mecathronics to industrial design, short movies to culinary arts, textile design to musical and visual arts.
Students will have the opportunity to join these co-curricular activities in after school hours and weekends.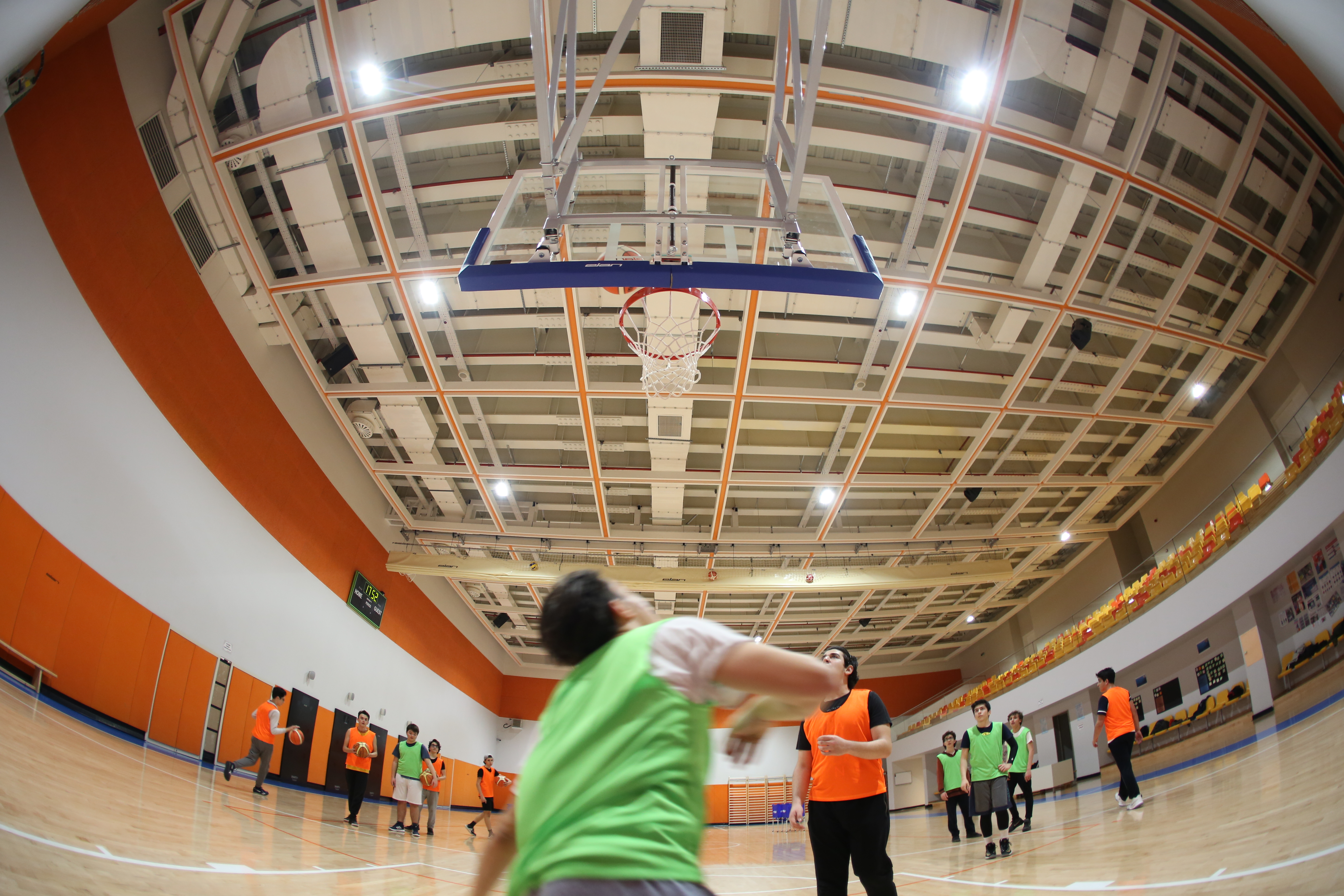 Sports Centers 
NUN Schools aim students to form lifelong skills and habits which will also develop their self esteem. We believe through physical activity students gain inner discipline, physical, mental development and find spiritual balance. For this very reason we want our students to adopt physical exercising as a life long habit. Sports embody many qualities in which the school believes. Students learn about fair play, hardships of training, teamwork, individual strength, defeat and victory; all part of human experience.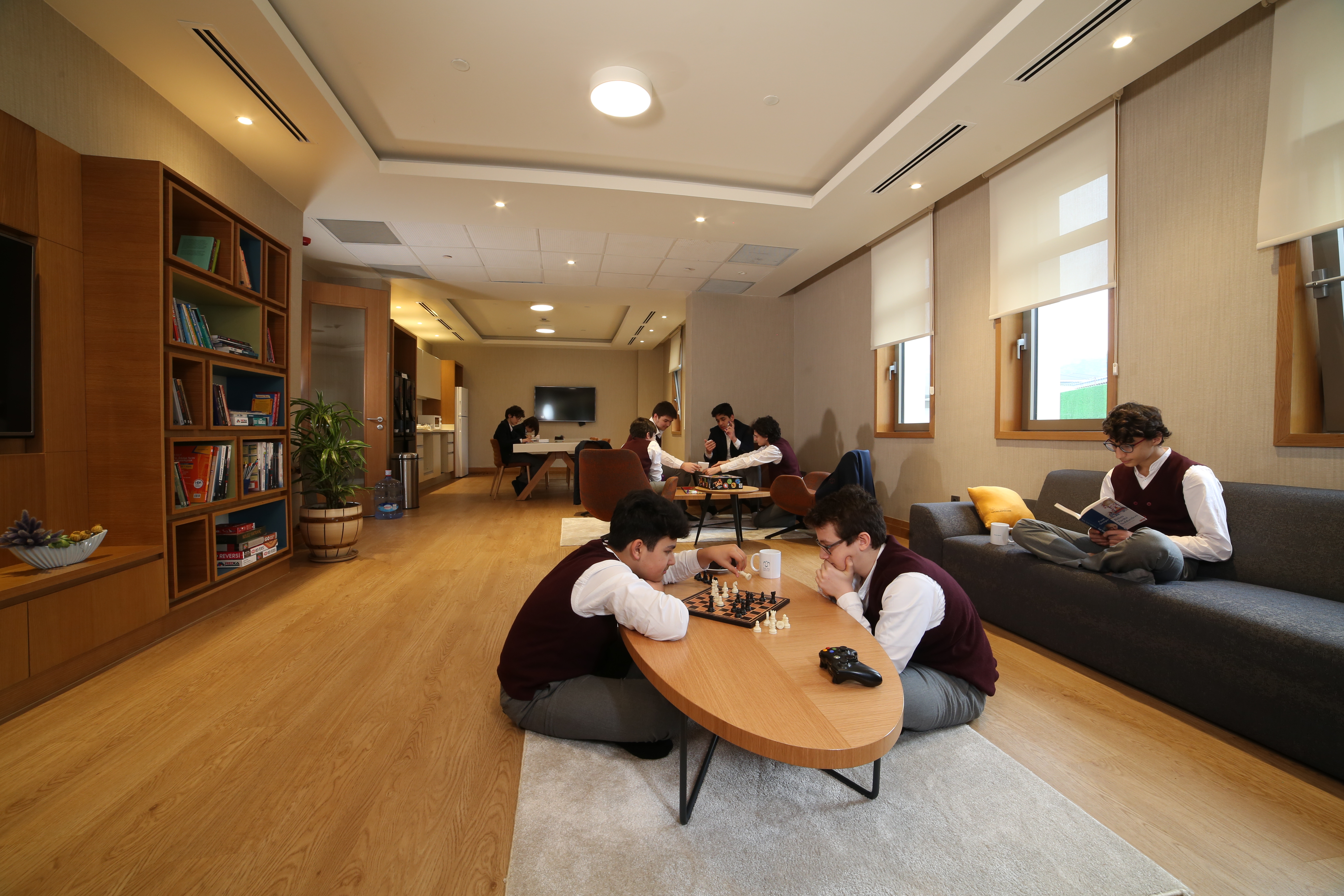 Boarding 
NUN Schools Dorms for Girls and Boys are placed in Beykoz Campus of NUN. These dorms are optional for students who prefer to stay on campus. Campus dorms are designed as flats. Three or four students stay in each flat, they own their own bed, closet, study desk, and bookstand. Flats share bathroom and lavatories. Each flat is furnished with ergonomic and comfortable items, entrance to flats requires electronic cards. Premises are subject to high security measures at all times.
NUN Dorms are designed for the support of student development rather than a residential need. Boarding school has proven benefits to student development; they learn to take responsibility, time management, sharing and helping, improving social relations. In addition to these a boarding student can make use of his/her time after classes joining co-curricular activities on campus; arts and sports, clubs and workshops exclusive to NUN students. Unlike their peers who spend two hours on a typically hectic Istanbul traffic during rush hours; they spend this time in nature, busy with arts and sports continuously working on their self development and creativity. They are able to use the library and other facilities on campus until late hours.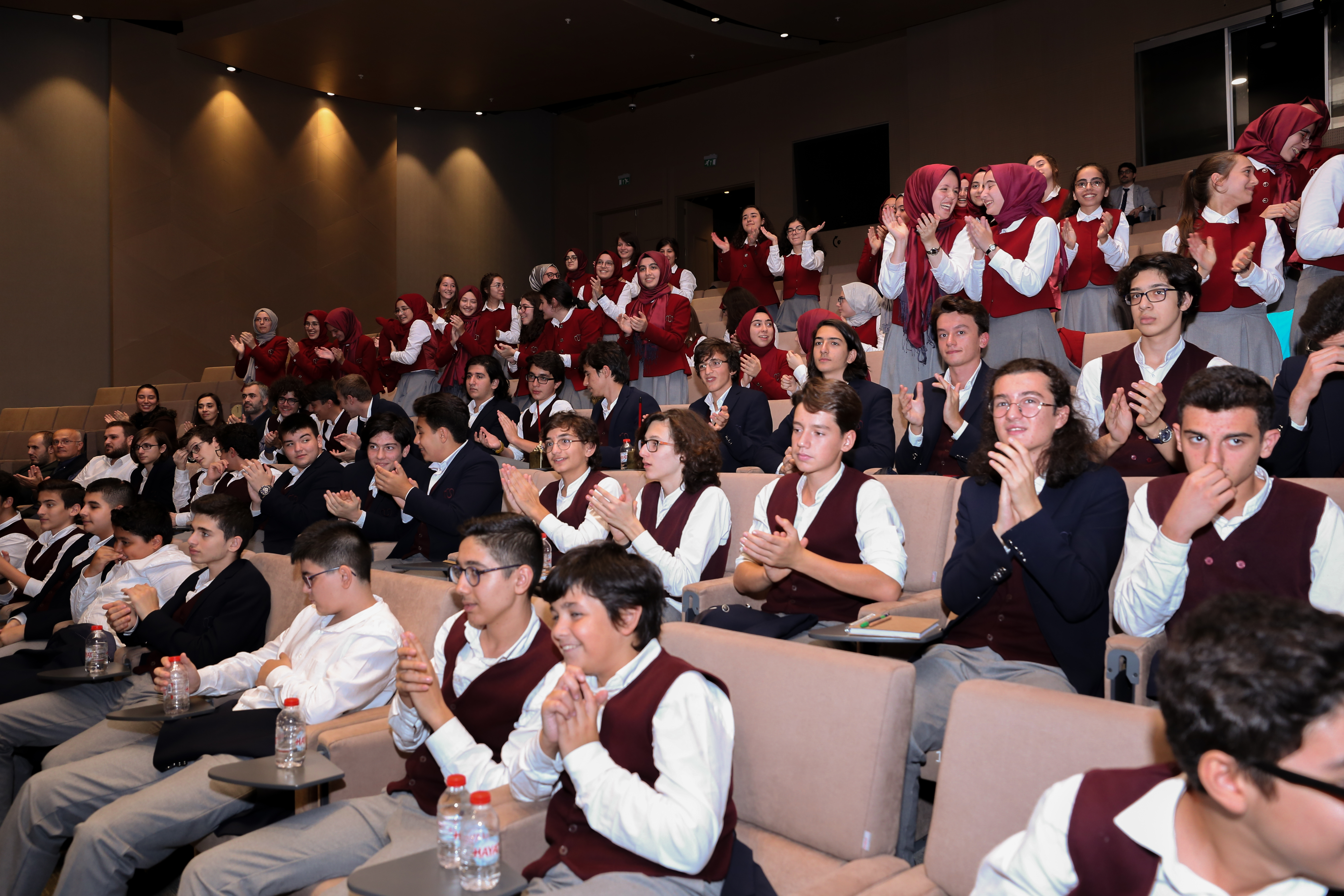 The Conference Hall
NUN conference venue is well equipped to host all kinds of art and cultural performances with the most advanced technologies for video, sound and lights systems, foyers. Two conference halls with simultaneous translation booths are available to NUN students to perform their cultural and artistic competencies in front of audience. It is a rehearsal stage for future artists, diplomats, ministers and politicians.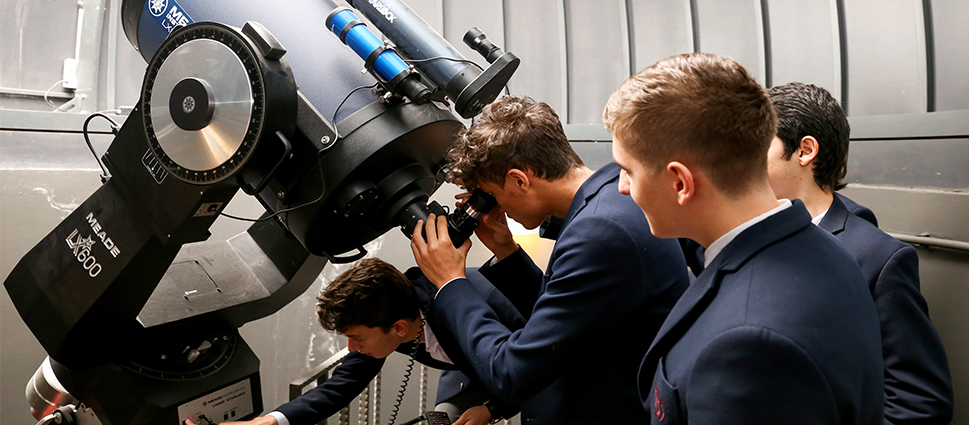 Observatory
Both Girls' and Boys' School Campus own observatories with the most advanced technologies. They are available for students to observe sky events and use during Astronomy club hours. The telescope scopes and functions at these observatories are competitive with university observatories.
Wooden Houses
Another venue students can take time for themselves and teachers use as a classroom from time to time is the wooden houses . With inbuilt heating and cooling units,  brick ovens, street fountains, watermills and windmills, bird watching points, pens and sheep folds, wooden houses section of the campus resembles a fully functioning farm.
We wanted to provide a space where students can collect eggs from hen pens, grind flour in mills, milk animals in the fold, make cheese and yogurt with the milk. The aim is for them to regulate their relationship with nature as well as improve their craftsmanship, experience and contribute to daily life.
Greenhouses
NUN students have the opportunity to learn about endemic and medicinal plants in greenhouses on both campuses. As they learn more about botanics they are given the opportunity to internalize our ancestral culture of looking for remedies in plants. We expect students to witness the growth of fruit and vegetables consumed daily. They grow plants like tomatoes, peppers, cucumbers, eggplants, green beans, strawberries and watermelons and understand the true value of things, raise self awareness on our zero waste policy. We want them to grow in nature with animals and plants, looking out for them, in harmony and peace. We want them to grow to be environment friendly human beings. Students compost waste in our compost machines, truly understanding recycling and up cycling. Growing silk worms, they witness the life cycle in real time and grow a relationship with a sense of responsibility.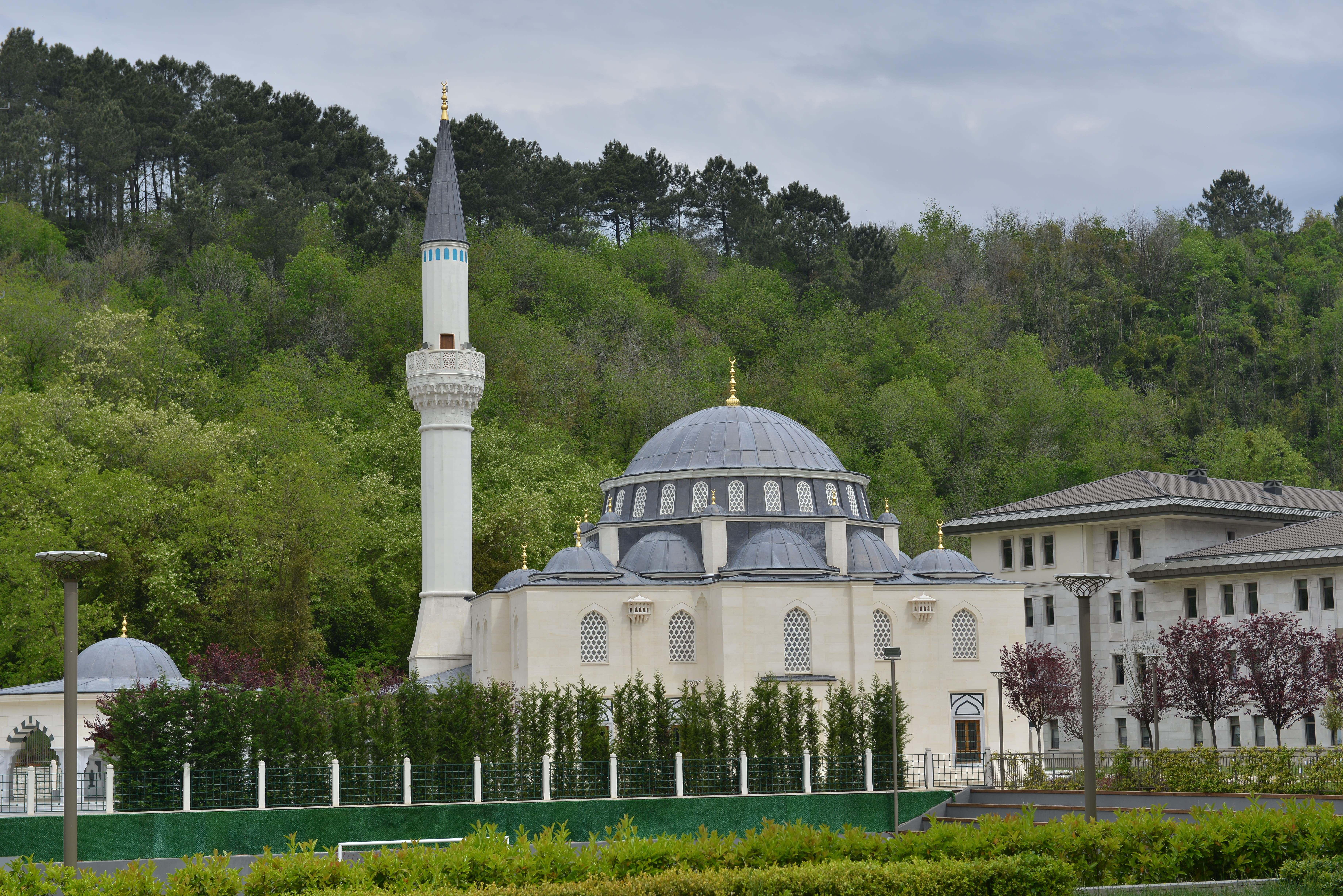 NUN Mosque
The mosque built in NUN Boys' School facilitates congregational prayers. Inspired by Seljuk architecture, it houses values-related activities and provides another space for socialization and spiritual awareness.