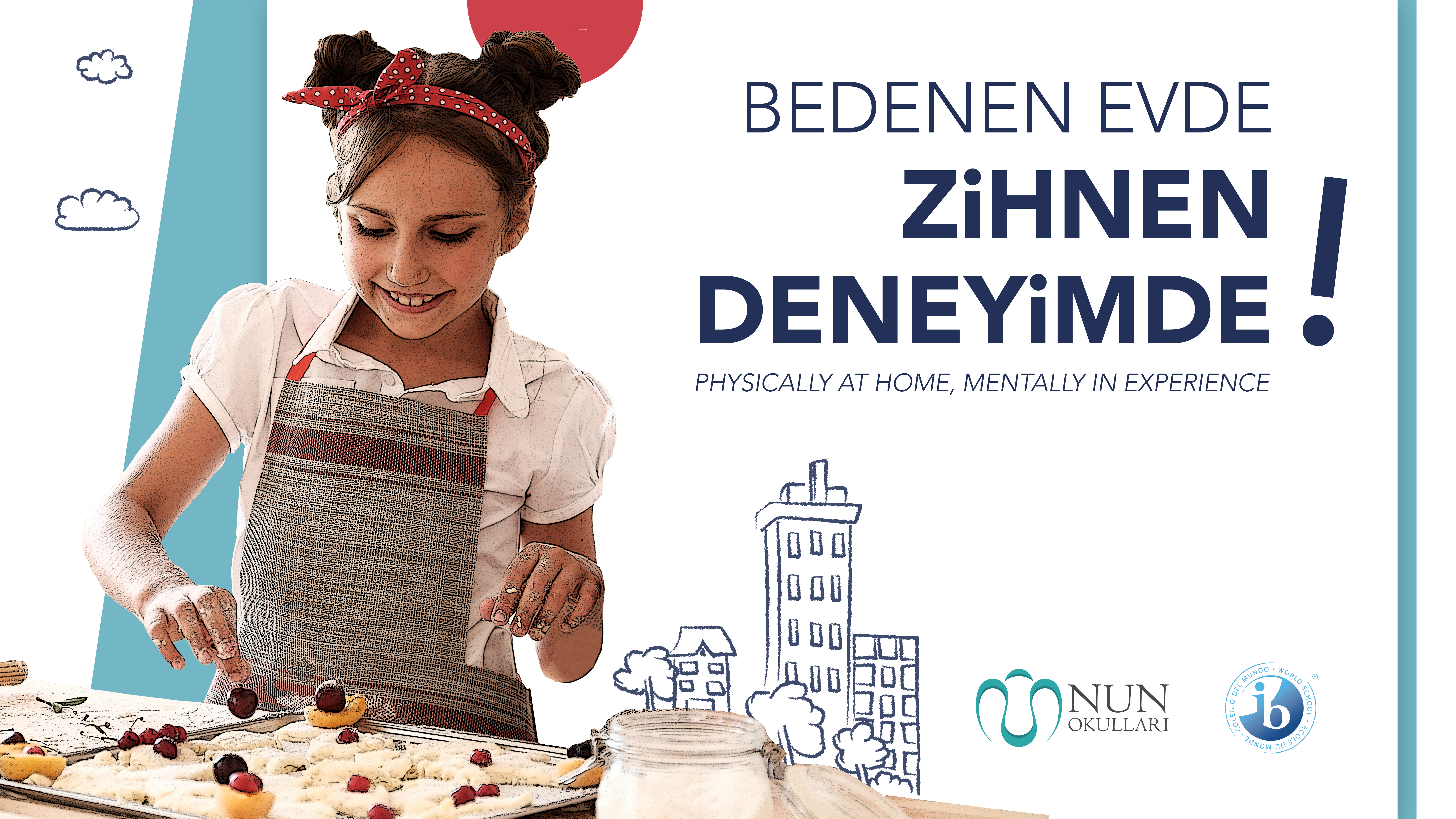 We are going through a process that none of us are accustomed to; something we have not experienced before. Many of us moved their offices to their homes; education and training programs have been conducted remotely for about two months by now. On the other hand, it is a fact that life continues as much as learning does. Given that, we have put an utmost effort to continue "Experience Programs" we launched last year. It is obvious that staying at home may even turn into an advantage rather than an obstacle given the technological advancements. Our students may not be able to go out of the house physically, but they can participate in experience programs with their minds and obtain new and different experiences.
You can access the booklets of experience programs that we have prepared separately for our primary, secondary and high school students on the NUN CAMPUS.
We kindly request you to click on the following link and approve the "parents' responsibility form" for the implementation of the experience programs.
Parents' Responsibility Form - Professional Observation
Parents' Responsibility Form - Social Activity
Parents' Responsibility Form - Community Service
William Shakespeare wrote world famous works such as King Lear and Macbect in 1606 when he was quarantined due to the plague epidemic. Isaac Newton also broke off with the outside world in 1665 due to an outbreak of plague. However, that quarantine period had such great results that Newton developed the theory of gravity, which the entire scientific world still admires today. Giovanni Boccaccio had to close himself at home during the plague epidemic that hit Florence in 1348. From this compulsory quarantine emerged his Decameron that those who still want to understand Medieval Europe read with great interest.
We also consider that participation in the experience programs pose a great importance for our students to cope with this process psychologically. The examples we have given above show how fertile this period can be.
With our experience programs, we aim at increasing our students' life experiences as well as their working practices. Thank you for your attention.