Values Education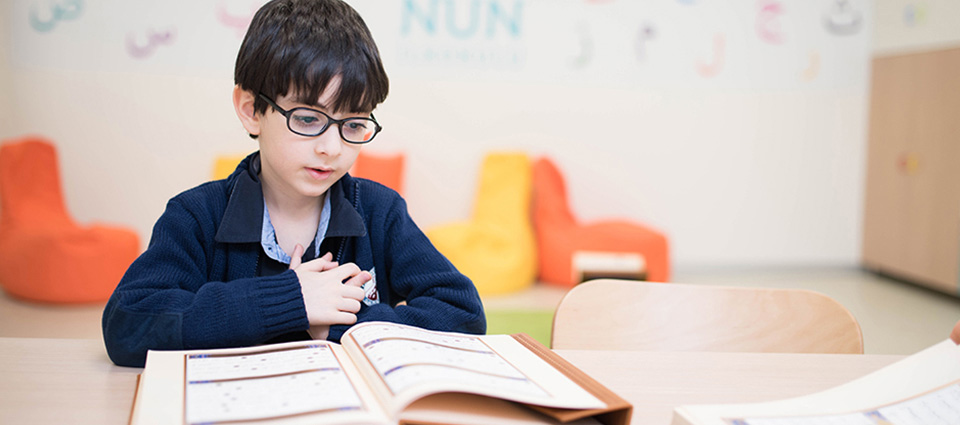 At NUN Primary School, the aim of values education is to instill ethical values in students such as being aware of educational characters, love, respect and tolerance and to make them part of the society. Values education also aims to contribute to the personal and ethical development of students within the framework of a plan and programme in order to raise people beneficial to the society. Another of its aims is to revive and enliven many values that lose their significance currently or are facing low opinion. It is an education reviving these inborn values in the inner worlds of these students and instilling ethicalness in reflective and intellectually reading generations.
Values education does not only take into consideration being virtuous and ethical, but also supports students in students' learning religious sciences thoroughly. With the Koran, religious knowledge, etiquette, values and ethical education lessons and supports for signification in religion and hadith serve as Windows in line with this aim.
It is not reasonable to limit values education with frameworks such as primary or middle school. Values education is a journey that starts with the family and extends to preschool, then to the primary and to life. Therefore, we believe that the foundation is established in the family, that it becomes a building at preschool and that the construction is strengthened with the primary and middle school education. This process should certainly progress with mutual continuity in the family and school cycle. Therefore, there are important tasks for the parents as well.  At NUN Primary School values education is set up on four pillars:
1) Koran
2) Religious Knowledge
3) Ethics Education – Values Education
4) Free Activities
NUN Okulları İlkokulu As NUN Primary School, we are aiming to carry out the instruction for values education beyond the traditional way for our students to internalize it and to find a role for themselves. Thus, our focus in our ethics education that we specify with Love, Respect, Responsibility and call it 3S (Turkish: Sevgi, Saygı, Sorumluluk) is the life of our Prophet, but sections from the lives of distinguished personalities of our culture are also included.
At Koran education we have generated a package curriculum divided into year levels. We envisage that, with this programme, NUN Primary School NUN Okulları İlkokulundan graduates will be able to read Koran in continuity with all its laws. Besides, in our religious sciences class we are in an attempt to instill our religious values and beliefs in our students, keeping in consideration their pedagogical proficiencies. Hence, with parent participatory activities that we attach importance to we are aiming the point that our students internalize these issues. Within this context, as NUN Primary School since the day we opened  NUN Okulları İlkokulu we have carried out numerous activities with our students both to internalize our religious duties and also to build bridges between our past and the future. These are briefly;
• Morning prayer activity with parent participation,
• Visits to holy relics,
• Kandil activities,
• Transitions to Koran ceremonies,
• Hatm-i şerif ceremonies,
• Friday conversations and oratory activities,
• Football activity with our students,
• Cooking ashoura activity.